Commercial Construction Pickering
Interhome Construction Inc.
Premium Commercial Contractors
The looks of a business establishes the first impression your client or customer makes. Interhome Construction Inc. Pickering offers commercial exterior and interior construction and renovation services. Our portfolio includes restaurants, offices, retail stores, hotels, warehouses, industrial properties and more.  With over 15 years in the commercial construction and renovation business, we have earned a reputation for professionalism and quality work.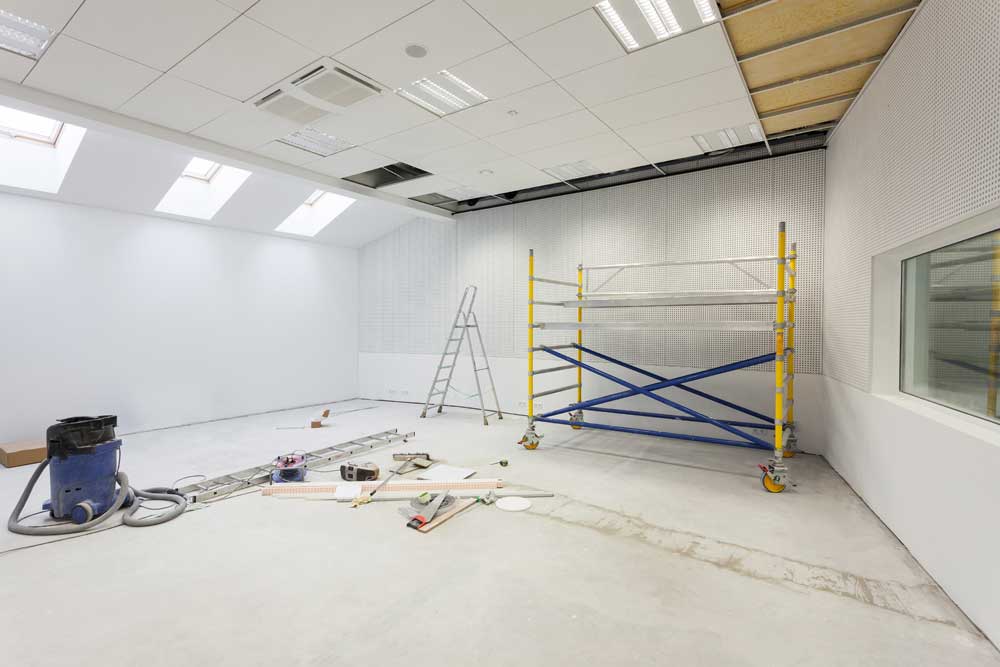 At Interhome Construction Inc., we are leading commercial general contractors in Pickering serving commercial property and business owners with the best-in-class construction and renovation services. No matter if you own a retail store or a healthcare facility, our licensed commercial contractors in Pickering are here to serve all your construction and remodeling needs. Our ultimate goal is to turn your outdated business premises into a more appealing and welcoming one.
What We Do?
With a team of experienced commercial general contractors in Pickering, we provide a myriad of commercial building services for offices, restaurants, retail stores, plazas and many more commercial properties. We are a full-service company that not only cares about your business interiors but also provide exterior services, such as pavement, parking lot, and brickwork repairs among others. We also specialize in modular additions and patio construction.
Some of our services include:
Commercial new construction
Commercial renovations
Commercial painting
Plumbing & electrical
Structural
Footing & Foundation
Interior & exterior demolition
Concrete construction & repair
Concrete removal & cutting
Commercial tiling & flooring
Parking lot repairs & paving
Commercial exterior renovations
New office construction & renovations
Dental & Medical Offices
Business Offices
Hotels, restaurants, bars & clubs
Malls & plazas
Retail stores
Industrial spaces
Warehouses
Parking lots
Nail & beauty salons
Interhome Construction Inc. addresses the needs of our  clients with the benefit of in-depth industry knowledge and a wealth of experience. Our commercial general contractors have a range of working knowledge in project management and contract administration that includes permit applications, approvals, site-inspections, tendering processes, change orders, warranties, and insurance related aspects of the project. Our commercial general contractors are also licensed in the trades, professionally trained, and ensure all on-site staff is properly trained to work on equipment and know how to follow relevant safety practices.