Interhome Construction Inc. Toronto & the GTA
Toronto's Premiere Office Renovation & Construction Contractors
A Family Owned and Operated Commercial Construction Company
InterHome Construction Inc. is your office renovation company. It is a full service one-stop shop for commercial office construction and office renovations in Toronto and the GTA. We build new offices and provide complete office renovation and office remodeling services including new office design ideas for all types of businesses, with your satisfaction guaranteed.
Interhome Construction Inc. is a family owned and operated commercial construction company with over 15 years of experience.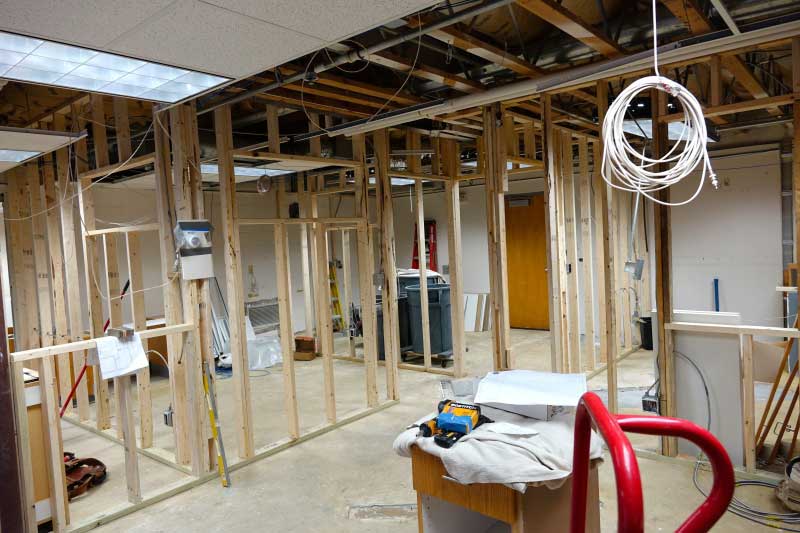 For over two decades we have provided comprehensive commercial office construction in Toronto and the GTA with our team of skilled commercial general contractors.
We closely monitor the quality of workmanship through all stages of the work process and provide up to date and accurate reports on the status of the projects.
Our past projects include both construction and renovation of business offices, boardrooms, conference rooms, dental and medical offices and more. We have an understanding of office technology and we can constructively accommodate their integration.
Interhome Construction builds and renovates all types of offices including:
Business Offices
Conference Rooms
Boardrooms
Think Tanks
Medical Offices
Dental Offices
Clinics
Office Buildings
We offer on-going maintenance programs with our office space contracts and building renewal programs to ensure the growth of your corporate image and your property.
Are you going to be renovating office space? Discuss your project needs with us when you are planning your office construction or renovation. Whether you're building or renovating any type of office space Interhome's commercial office contractors and office renovators are fully committed to serving your needs with complete satisfaction guaranteed.
Our office construction contractors always deliver high quality workmanship and customer service.
Our commercial general contractors have in-depth knowledge and experience in every aspect of today's office construction and renovation needs. We know what it takes to build in the technology age. Whether you are an owner or a tenant, we can provide you with the planning and execution of all your managed solutions to meet your business needs. You may want to build a new office and need office design ideas or you may be looking for a maintenance contract to grow your office and business's future. Interhome is your trusted office contractor.
Our Toronto & GTA teams are trained and licensed contractors, 100% bonded & insured. They include demolition experts, electricians, plumbers, concrete builders, framers, drywall experts and painters. Our materials are hand selected and our flooring, lighting, and fixtures installers are experts in insuring quality and efficiency with a focus on details. As well, our carpenters, trim and millworkers take great pride in executing fine craftsmanship with details that please the eye.
Interhome Inc. Commercial office contractors are fully experienced at time-sensitive projects, always ensuring superior quotations. We arrange the purchasing and delivery of materials, testing and colour sampling, and scheduling site inspections with general contractors and clients. Interhome provides thorough contract administration through the tendering processes, including budgets, permit applications, schedules, change orders, insurance, warrantees and on-site inspections and approvals.
The Interhome Construction Inc. Difference
We always return phone calls and emails in a timely manner
We respect your budget
Each project is reviewed for cost savings and efficiency opportunities throughout the process.
We respect your business investment and its needs
We respect your space
We respect your privacy and will work around your personal schedules
We work in the evenings and overnight if needed