Interhome Construction Inc.
Toronto & the GTA's Premiere Commercial Painting Contractor
InterHome Construction Inc. takes great pride in our commercial painters in Toronto. We know the excitement that comes from the colour and the quality of our workmanship.
Compared to most commercial paint companies, Interhome's professional painters make it a priority to continuously pay attention to details while balancing the riggers of construction sites, budgets and schedules.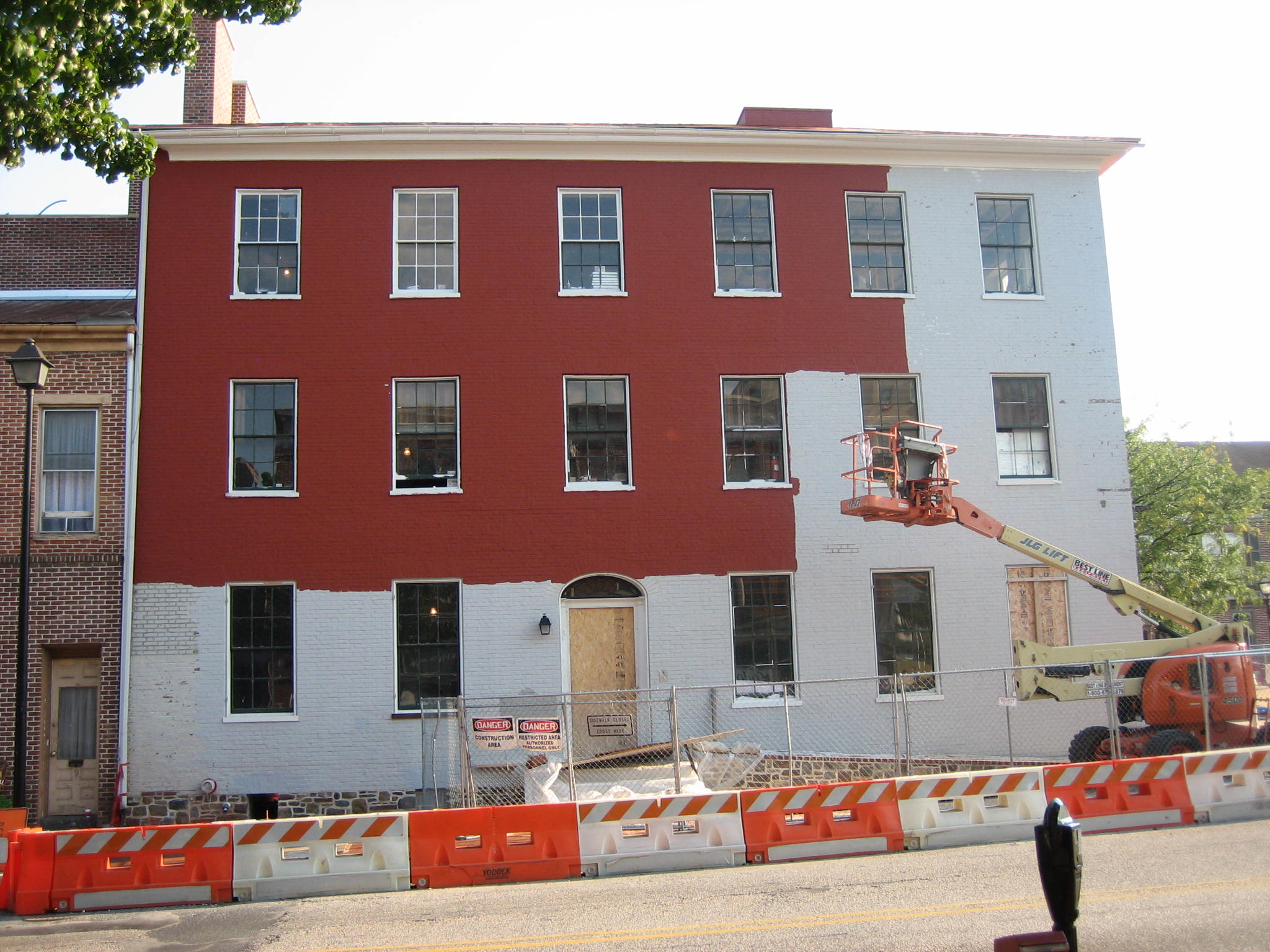 Interhome Construction is a family owned and operated commercial construction company in Toronto with over 20 years of experience. InterHome commercial paint contractors always deliver high quality workmanship and customer service.
For over 15 years Interhome Construction has provided comprehensive commercial renovations with their Toronto and GTA teams of skilled commercial paint contractors.
Interhome Construction Inc. paints commercial premises like, apartment buildings, condominiums, retail stores, salons, offices, restaurants, bars, clubs, clinics and underground parkings since 2004.
Our commercial paint contractors have years of knowledge and experience in contract administration including budgets, schedules as well as quality performance and execution with exacting attention to detail. We are a full service one-stop shop for commercial construction and commercial renovation contracting.
Interhome Construction Inc. commercial painters are experts at time-sensitive projects with effective quotations, colour testing and sampling, reading architectural design drawings, the purchasing and delivery of paint materials, and scheduling site inspections with general contractors and clients. We emphasize and follow a quality control program to closely monitor the quality of workmanship through all stages of the work process. Our commercial painters provide up to date and accurate reports on the status of the projects.
Once the paint is in place we ensure that its longevity is maintained. We consider paint as an important part of protecting building materials over the long term. Consider for example your metal roof paint that is constantly exposed to the elements.
We offer scheduled follow-ups and on-going commercial paint programs with our contracts. We understand that interior and exterior paint is at the core of an effective and ongoing maintenance program. Establishing a building renewal program is an important step in realizing the full benefits of protecting your corporate image and your property
Discuss your project needs with us when you are planning your commercial and industrial paint program.  Whether you're building or renovating any type of space Interhome commercial painters are fully trained experts committed to serving our client needs with complete satisfaction.
These are types of spaces we paint:
Business offices
Dental and medical offices
Townhouses and apartment complexes
Daycares and nurseries
Small and large businesses
Retail stores
Fast food outlets and restaurants
Hospitals and nursing homes
Schools
Factories
Industrial buildings new and renovated
Pre-construction painting
Underground parking garages
Hotels and motels
Dance studios and gyms
Arenas and entertainment venues
Graffiti removal
Line painting and line marking
The Interhome Construction Inc. Difference
We always return phone calls and emails promptly
We respect your budget
Each project is reviewed for cost savings and efficiency opportunities throughout the process.
We respect your business investment and its needs
We respect your business space and clients
We respect your privacy and will work around your personal schedules
We promise to complete your project in a timely manner
We work in the evenings and overnight if needed