With over 15 years of experience and accumulation of expertise in the commercial renovations industry, Interhome Construction Inc. has a large portfolio of commercial renovation projects, as simple as a retail space or office renovation to as complicated as renovating an office complex or condominium building. No job is too big or small. Our commercial renovation contractors are knowledgeable professionals that take pride in their craft and have a concrete understanding of time and budget restrains.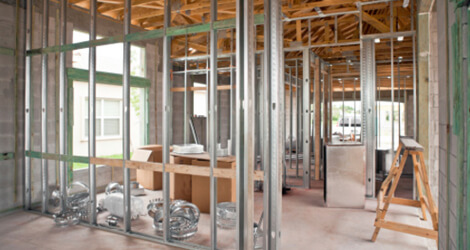 Interhome Construction Inc. is a premiere commercial renovation company that aims to deliver outstanding services when it comes to improving the looks of your business property. Our commercial general contractors in Toronto are performance-driven, we have a proven track record of success in building and remodeling commercial spaces for almost every industry. To start we provide both interior and exterior demolition services, including concrete removal and cutting . We take care of everything. We provide complete project management and coordinate all tradesmen, from plumbing to electrical, carpentry, concrete construction and more.
A Glimpse Of Our Commercial & Industrial Renovation Services
At Interhome Construction Inc., our commercial renovation contractors in Toronto and the GTA have experience in:
Commercial Renovations
Office Building Remodeling
Medical & Dental Office Renovations
Interior & Exterior Build-Outs
Bars, Clubs & Restaurant Renovation
Retail Spaces Remodeling
Condominium Renovations
Framing & Carpentry Services
Commercial Painting Services
Commercial Plumbing & Electrical
Commercial Concrete & Paving
Parking Lot Repair & Brick Work
Commercial Roofing
Landscaping Maintenance
No matter the size of your commercial or industrial property, we are competent at providing complete renovation services for retail stores, plazas, malls, salons, medical facilities, churches, educational facilities, hotels, apartment building, condominiums, restaurants, bars, clubs, factories, warehouses and many other spaces.
Our Ultimate Goal is Customer Satisfaction & a Quality Product
We have a team of 100% licensed, bonded and insured commercial contractors in Toronto who fair at completing your remodeling projects on time and within budget. Our high quality workmanship and exceptional service is the secret behind our reputation. We have collaborated with builders, developers, architects, designers and other construction trades in Toronto & the GTA.
With 15 years of experience in the commercial construction and renovation industry, we are capable of carrying each task with full efficiency which allows us to build mutually beneficial and long lasting relationships with our clients.