September
25
2018
0

Comment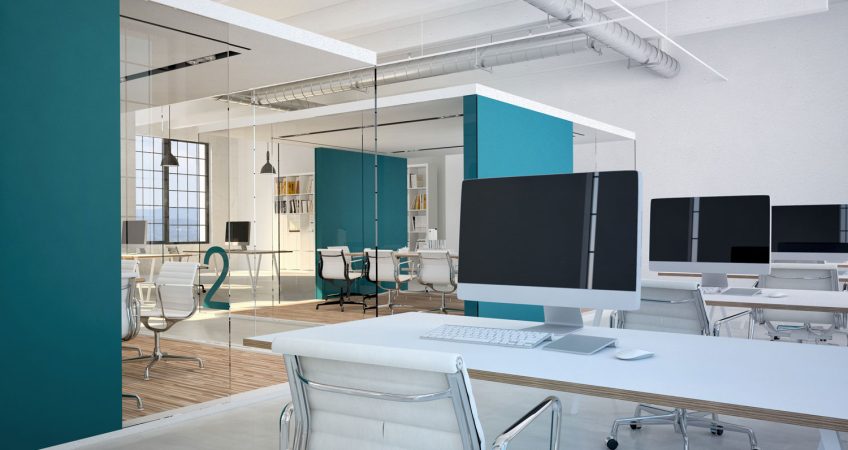 Office renovations ideas and tips
Time to update your outdated office space? Is it time to address repairs but also want to use your space more ergonomically? An office renovation can be an opportunity to optimize the available space, promote communication, foster collaboration, boost productivity and enhance wellness. An office renovation doesn't only affect the look of the space, it also affects the employees working in it.
The right commercial renovation contractor will work closely with you to address needs for repairs, removal of walls for open concept office designs and replacement of flooring/carpeting/lighting to commercial grade materials/products.
OFFICE RENOVATIONS IDEAS
Consider an ABW (Activity-based Working) design
Activity-based Working environments provide a combination of open office design spaces with other task-oriented spaces, like enclosed conference rooms, semi-enclosed collaboration areas, a lounge area and assigned and not assigned desks.
Consider glass office partitions
Gone are the days of the office cubicle. Research shows that office glass partitions improve productivity. It allows more natural light throughout your office which improves workplace energy and staff fatigue. Privacy does not have to be compromised as there is a frosted treatment that allows light to go through. Glass partitions can lessen the need for electric lighting and are very easy to maintain and clean.
Consider acoustic panels
Acoustic panels for offices and boardrooms reduce noise levels and can be installed on the walls or the ceiling. They dampen noise and eliminate echo and can be customized to fit your design. When installed in boardrooms or conference rooms they improve the sound for teleconferencing.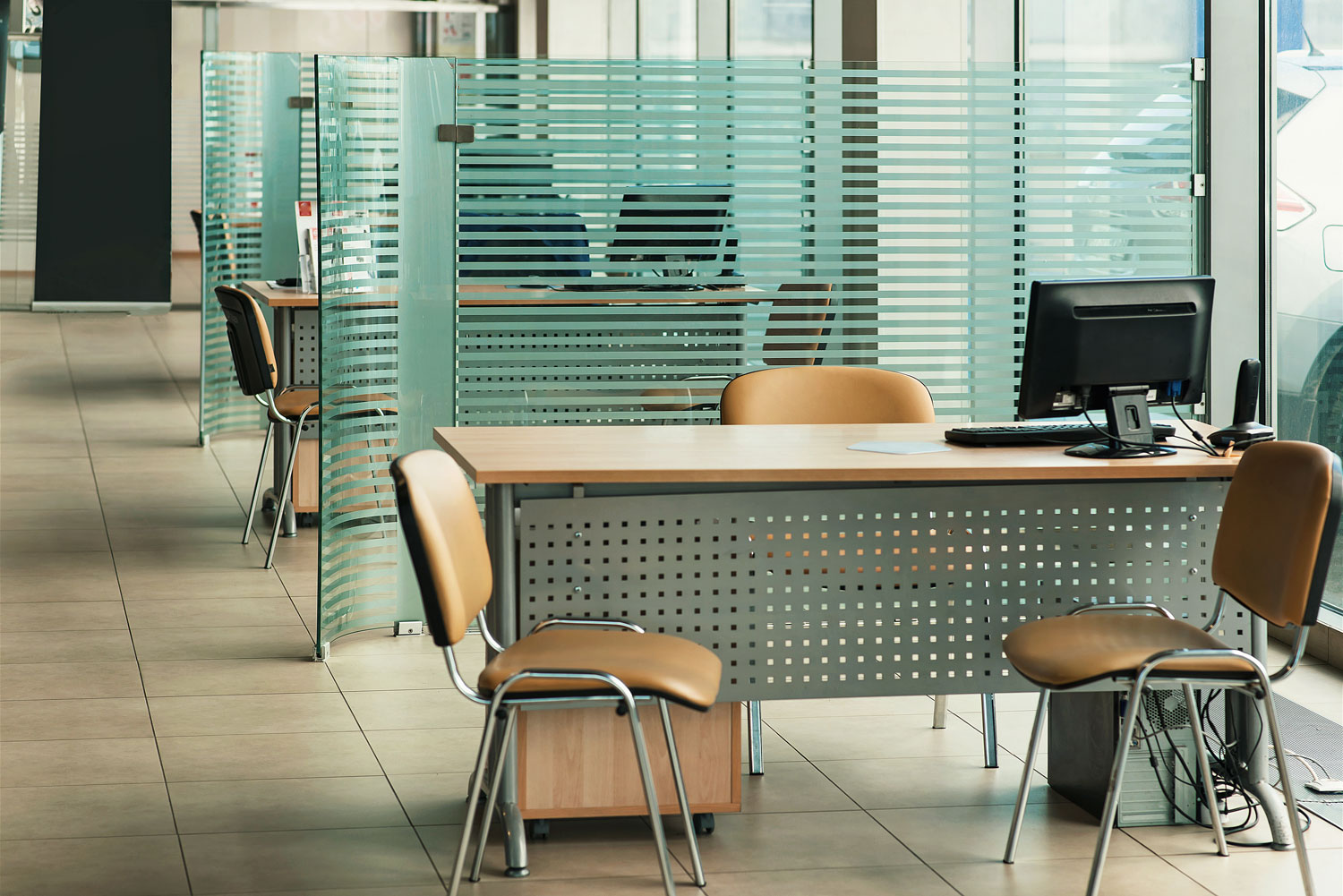 Consider introducing color
Gone are the days of off-white office walls. The latest trends in office design incorporate color in the design. We know color can affect the psychology and mood of your employees and can also affect how productive they can be. A pop of color can be introduced in a few walls in the space, accents on a carpet, trims or frames, and of course furniture. Different rooms or working areas can have different color schemes.
Interhome Construction specializes in office renovations, from small business offices to corporate spaces. With Interhome Construction you will have one point of contact, just us. No more dealing with multiple contractors. Instead you will have an assigned project manager who will be the one point contact between you, the construction professionals and/or interior designer.  Call us today to book a free on-site consultation: 416-574-5556